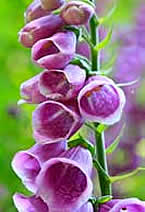 Welcome to Portishead Horticultural Society
About the society
The Society was formed in 1863 and with the exception of the War Years we have held a Summer Show every year.
Whilst we are a Horticultural Society we are effectively a group of people who are interested in gardening whether it is small pots on a balcony, an allotment, a small garden or something on a grander scale.
The Society host monthly meetings in the evening on the second Tuesday of the month. Our speakers offer inspiraton, practical advice and guidance on all manner of gardening problems. Full details of the 2021 speakers can be found under Programme on the site.
We also host a Spring Show and the Summer Show in July and we have both members and open classes and welcome entrants from other Societies. There are usually over 300 classes in the Summer Show with something for all ages and abilities. We went virtual in 2020 and you can find a montage of all the class entries on our dedicated web site.
The cost of membership is currently £20.00 which entitles you to attend 9 monthly meetings and the AGM (plus fee of £1.00 per meeting) and free entry to the Summer Show (usual fee £6.00 per day) ! see portishead summer show . Visitors are welcome at the monthly meetings but we do ask that you pay a fee of £3.00.
To join the Society please email Jo.Brutto@btinternet.com or telephone 07895 052242.
The Society also organise coach trips. We did have a booking for a trip to Cotswold Wildlife Park on the 22 April 2020, which has been postponed to a later date. The coach trips are also avalable for non members of the Society so if you are interested please call Daphne Dennis on 01275 265455.
The Society is affiliated to the Somerset Federation of Gardening Clubs and the Royal Horticultural Society and we are also members of the Association of Show and Agricultural Organisations.