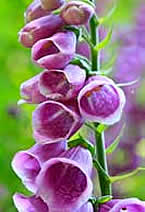 Welcome to Portishead Horticultural Society
History
The Society was founded in 1863 by Dr Charles Wigan who moved to Clarence House from Australia when he was seven years old. With the exception of the War years the Society has held a flower show annually since 1863.
The first Flower Show was held in a field off the High Street. At the time Portishead was a village in every sense of the word with water from the Bristol Channel coming up almost into the High Street.   The Show moved to a field in Battery Road in 1911. In 1951 the Society purchased the present Flower Show Field in Clapton Lane. We have press cutting dating back to 1864 and a number of photographs of the 1914 Show with all the helpers dressed in white in the front of a huge carousel and refreshment tents.
A detailed History of the Show has been given to the Heritage Centre which Portishead Town Council have set up at The Folk Hall.
We are fortunate enough to have minutes of the meetings dating back to 1900 with details of the various committee members with some of the people concerned having descendants who still live in the Town.
In 2019 the Society changed the name of the Show to Portishead Summer Show, this was to reflect a change in emphasis as we wanted to make the Show more family friendly. This is the main show of the Portishead and District Horticultural Society (PHS) however we also have a one day Spring Show in March.  The Summer Show has three marquees with 24,000 sq feet of space.    The main Show normally gets between 3,000 and 4,000 visitors and is held in  "The Show Field" which for the rest of the year is hired out for community events such as the annual carnival.

The Show has grown over the years but it is still very much a "Village Show" despite the huge growth in population in Portishead.
  
Further information is available on our dedicated web site Portishead summer Show or from Linda on t_hodgetts@sky.com or 07989140367 .