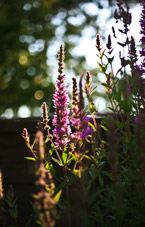 Welcome to Portishead Horticultural Society
Events through out the year.
In addition to the Members evenings the Society also hosts a Spring Show and Summer Show. We also have a couple of coach trips to Gardens each year.
Spring Show
The Spring Show takes place at the Folk Hall, High Street, Portishead with 24 classes of flowering bulbs, corms and plants.  In addition we have a number of children's classes, cookery and photography, so there is something for everyone. The next Spring Show will be held on 13 March 2021. We have specific Members only classes and have selected 'Jet Fire' for Variety A and 'Tete a Tete' for Variety B. Full details of the other classes can be obtained from Jane Pagano, telephone 01275 843965.  
Portishead Summer Show
The 2020 Show went Virtual due to Covid 19. Full details of the winners of the 25 classes can be found on the portisheadsummershow facebook page.
The 2021 Show is due to take place on Saturday 24 and Sunday 25 July. We will have a range of arena events and attractions and full details of these can be found on our dedicated web site early in the new year. Portisheadsummershow
Field events
The Society hire out the field for community events including the Portishead Carnival.