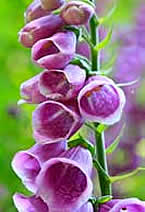 Welcome to Portishead Horticultural Society
About the society
The Portishead and District Horticultural Society was formed in 1863, initally to host a Flower Show.
Whilst we are a Horticultural Society we are effectively a group of people who are interested in gardening!
We hold our monthly meetings in the evening on the second Tuesday of the month and select speakers to offer inspiration, practical advice and guidance on all manner of gardening problems. Following the talk we offer free refreshments and a chance to socialise. Full details of the 2024 speakers can be found under Programme on the site.
In addition to the members evenings we host a Spring Show in March and a two day Summer Show on the last weekend in July. We have novice and open classes and welcome entrants from other Societies. There are usually over 300 classes in the Summer Show with something for all ages and abilities.
The cost of membership is currently £20.00 which entitles you to attend 9 monthly meetings and the AGM (plus fee of £2.00 per meeting) and free entry to the Summer Show (usual fee £8.00 in advance per day), coach trips and discounts on plants from Brackenwood Garden Centre! see portishead summer show . Visitors are welcome at the monthly meetings but we do ask that you pay a fee of £3.00.
If you would like more information on the Society please call Linda on 07989 140367 or email info@portisheadsummershow.com
To join the Society please email Jo.Brutto@btinternet.com or telephone 07895 052242.
The Society has arranged for a private tour of Bristol Botanical Gardens in April and will be organising a coach trip to Hestercombe Gardens in June. Our coach trips are availlable for non members of the Society so if you are interested please call Daphne Dennis on 01275 265455.
The Society is affiliated to the Somerset Federation of Gardening Clubs and the Royal Horticultural Society and we are also members of the Association of Show and Agricultural Organisations. We have also linked up with the Tender Shoots Garden Network who provide free Zoom talks on a range of gardening topics.